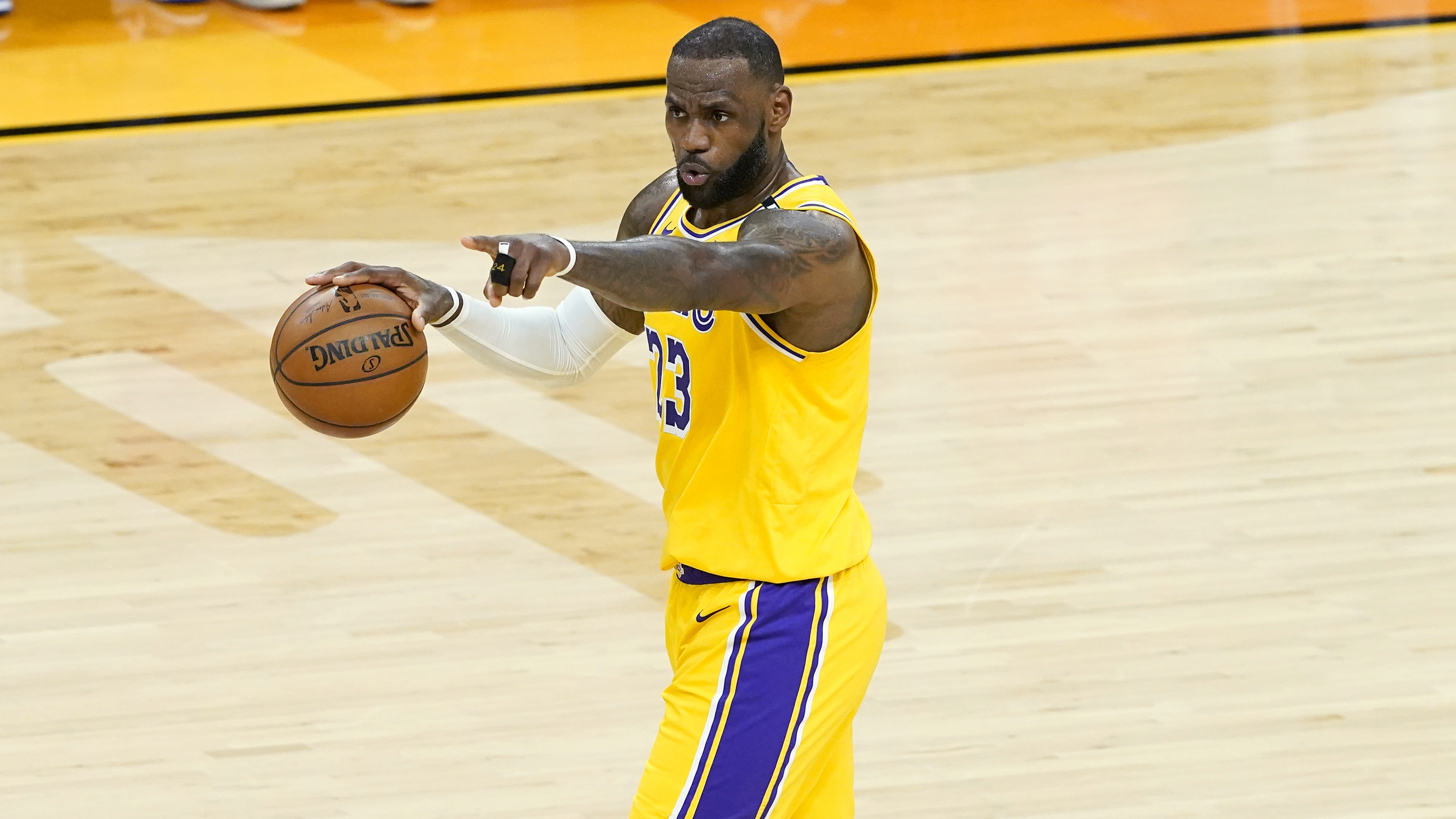 ---
USA Basketball Managing Director Jerry Colangelo said Wednesday it is unlikely Los Angeles Lakers star LeBron James will ever play in the Olympics again.
Colangelo made the declaration on ESPN's Keyshawn, JWill and Zubin, saying:
"You know, Father Time takes its toll. … If you're a human being, your body is built to go so long depending on what your sport is, and then it's a downhill situation. LeBron made choices these last couple of Olympics not to participate because he's got a lot of things going on in his life. So he put in his time, he made a contribution that is appreciated, but I think his time is over."
After opting out of the 2016 Summer Olympics in Rio de Janeiro, the 36-year-old James once again decided against taking part in the Olympics this summer in Tokyo.
Given that LeBron will be 39 years of age by the time the 2024 Summer Games are played in Paris, it is fair to assume he will no longer want to commit to Olympic basketball in the interest of resting his body after the grind of the NBA season.
The last time James opted out of the Olympics in 2016, it came on the heels of him playing in the NBA Finals for the sixth consecutive season. He would go on to appear in each of the next two Finals, making it eight in a row overall.
This time around, James is coming off the shortest offseason in the history of the four major North American sports.
The Lakers beat the Miami Heat in the 2020 NBA Finals, which didn't end until October because of the COVID-19 pandemic. L. A. was back playing in December, giving it an offseason of just 71 days.
Many star players, including James, have missed time with injury this season, and that has been especially true during the playoffs. If the shortened offseason has something to do with it, it is understandable why LeBron has chosen rest.
Even if LeBron never plays another game at the Olympics for Team USA, he has already accomplished plenty, winning two gold medals and one bronze.
James was part of the team that disappointingly won bronze in Athens in 2004, but he spearheaded the United States' rise back to the top, winning gold in Beijing in 2008 and London in 2012.
While James may still be the best basketball player in the world, Team USA isn't short on talent even with him sitting out the 2021 Olympics.
Among the biggest stars committed to representing the U. S. in Tokyo are Kevin Durant of the Brooklyn Nets, Damian Lillard of the Portland Trail Blazers, Devin Booker of the Phoenix Suns, Bradley Beal of the Washington Wizards and Jayson Tatum of the Boston Celtics.
If the Americans do take gold again in Tokyo, it will mark the fourth consecutive Olympics gold for the United States men's national team.