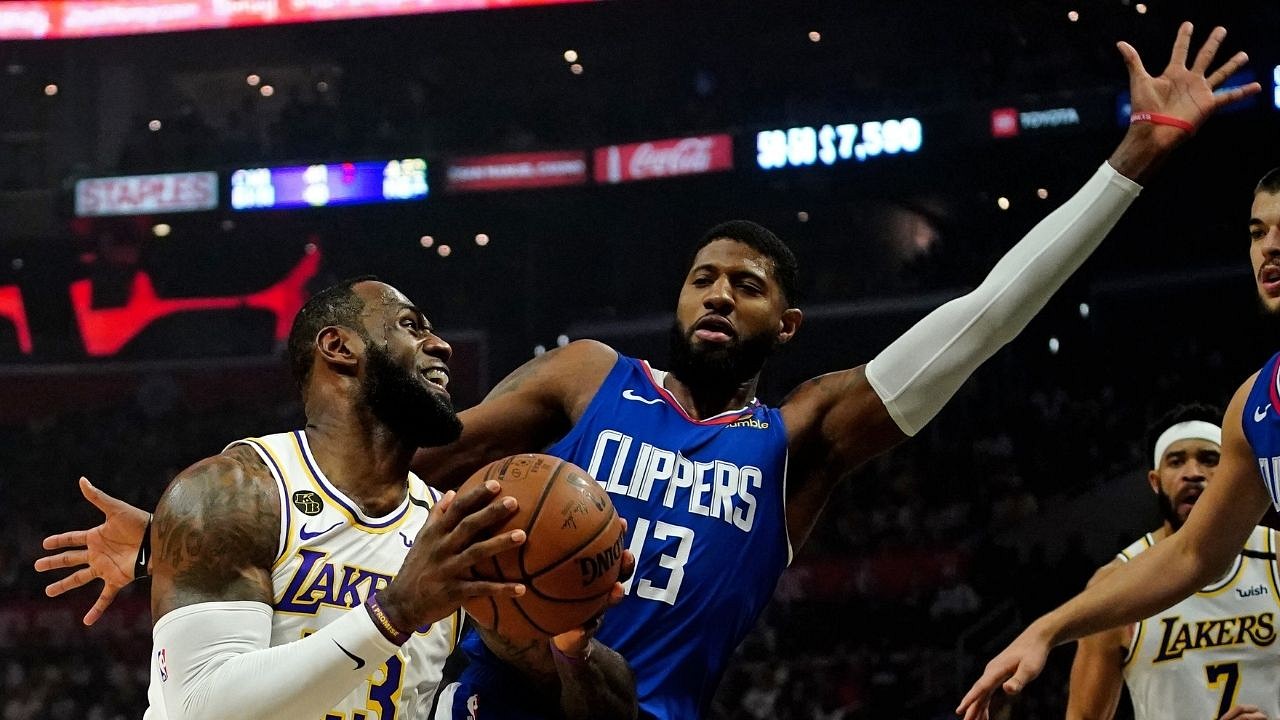 ---
Clippers star Paul George takes a subtle shot at LeBron James, talks about James' 100% statement, and compares with his own injuries
The Clippers have managed to stay alive. Despite all the noise surrounding them, the Clippers went to enemy lines and managed to battle out an additional game for themselves. Paul George came up big time, giving the audience an all-time NBA Playoffs performance. George scored 41 points, grabbed 13 rebounds, and dished 6 assists while shooting over 75% from the field.
Marcus Morris Sr. provided the Clippers with a first-half boost and scored 22 points. Reggie Jackson scored 23 points, including crucial shots in the 4th. DeMarcus Cousins scored quick 15 points from the bench.
Also Read: "Playoff P joins Michael Jordan, Kobe Bryant and Kevin Durant": Paul George achieves rare postseason feat as the Clippers beat the Suns to force a Game 6
For the Suns, Devin Booker scored a team-high 31 points. Chris Paul ended the night with 22 points and 8 assists.
Ever since Kawhi Leonard and Paul George joined the Clippers, a 'Battle of LA' was in the cards. However, after the Clippers disappointed us the previous season, this season it was the Lakers. The Clippers are in the Western Conference Finals, while the Lakers got knocked out in the first round.
During his post-game interview, Paul George took a moment and remembered a quote by LeBron James earlier this year. James had said that he's not 100% and won't ever be again. PG thought about it, and said,
"I heard LeBron saying he's not 100% and won't ever be again and I thought about it. That was straight for me as well. It's tough, but it's part of this game. You gotta take it and be able to adapt."
Paul George on bouncing back from injuries in his career. #Clippers pic.twitter.com/65AvoBeELo
Also Read: "Ty Lue is more qualified to lead any team down 3-1 than anyone": Clippers' Head Coach achieves a marvelous 10-2 record while facing elimination
While the situations aren't the same, PG made a comeback from his injuries and is performing at a higher level again. However, in LeBron's case, Father Time is not with him. James, who is 36 years old, is not getting any younger.
The Clippers would look to force a Game 7, as they head to Staples Center for Game 6 on Wednesday.